Demonheart
This Christmas, a demonspawn arrives from Inferno to entertain you! Ouch.

Demonheart has been updated and now includes the fourth chapter.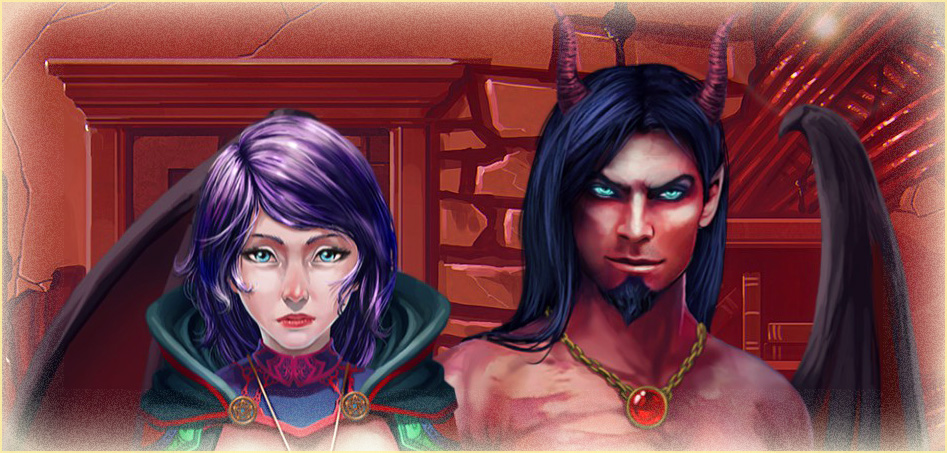 Update Notes (v1.41)
Content:
Chapter 4 added to the game.
Added a disturbed expression to Tunes model.
Replaced one forest background in C2 with a more detailed version.
Improved some Brash lines in C3 if Bright did not try to run away so they make more sense in the current situation.
Features:
The character/alignment screen now displays your current character points as a percentage when you mouse over the white heart. (The game starts at 50% Tactful, 50% Good.)
Added a message in the upper corner when an anagram starts for clarification - "Decipher the message!"
Fixes:
Fixed a couple of misused words/typos in C1 and C3.
Improved the way Jasper is displayed, so that his sword is in front of the other characters.
Added one more fix for displaying animated characters.
Fixed a bug that could happen when starting the game and immediately clicking on another window, where you'd get Raze's floating head instead of his whole model. 😃
Added a fix for the game window flashing white on game start.
Fixed the visual effect when entering Orchid's library.
Fixed some grey button flickering that could sometimes happen when selecting chapters.
Merry Christmas to all those who celebrate it!
Files
Demonheart v1.41 - Windows.zip
439 MB
Dec 25, 2017
Demonheart v1.41 - Mac.zip
562 MB
Dec 25, 2017
Demonheart v1.41 - Linux x64.zip
452 MB
Dec 25, 2017